Convert and Stitch TileScans from Leica LIF to Aperio SVS/BigTiff format.
Convert Large Stitched (Merged TileScans) images from Leica LIF to Aperio SVS format.
Convert image files to Leica LIF Format. Multichannel images in 2D, 3D and time are supported.
Convert OME-TIFF files in (sub)folders to Leica LIF.
Convert ImageXpress TimePoint_1 to Leica LIF.
This program uses the Matlab Runtime 2021b , the installer wil download the Matlab Runtime automatically, the zipfile contains the CIConvert executable only, so you have to install the Matlab Runtime yourself.
Download Version 7.0  CIConvertInstaller70.exe or CIConvert70.zip
– Removed Convert Operetta Scans to Leica LIF
– Added Convert to LIF for Pico RawFiles/ExportFiles  (TimePoint_1 only). Use 'experimentPlaceHolderExport.db' for ExportFolders.
Download Version 6.1:  CIConvertInstaller61.exe or CIConvert61.zip
– Added option for separate LIF files (default is now combining into one LIF file)
– Change to Layout
Download Version 6.0:  CIConvertInstaller60.exe or CIConvert60.zip
– Reduced Memory use (but is still high)
– Change Layout
– Added Preview
– Removed Conversion of ImageXpress (Pico) files (if needed use version 4.1)
– Fixed a lot of bugs
Download Version 4.1:  CIConvertInstaller41.exe or CIConvert41.zip
– Added Conversion of ImageXpress (Pico) files
– Fixed some bugs
Download Version 3.2:  CIConvertInstaller32.exe or CIConvert32.zip
– Added Stitching (based on MIST)
– Added Shading Correction during Stitching (Only for RGB images, typical histology slides)
– Fixed some bugs
Version 3.1
– Initial release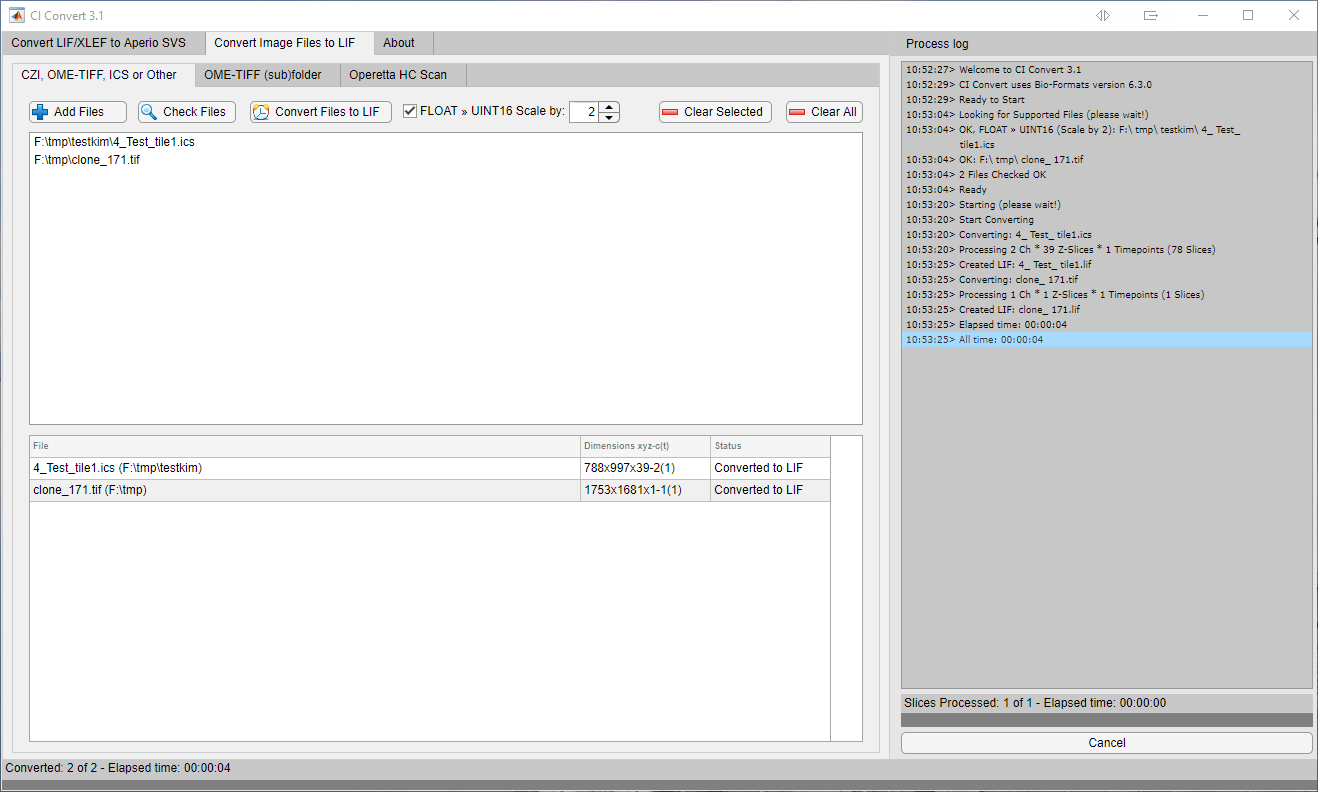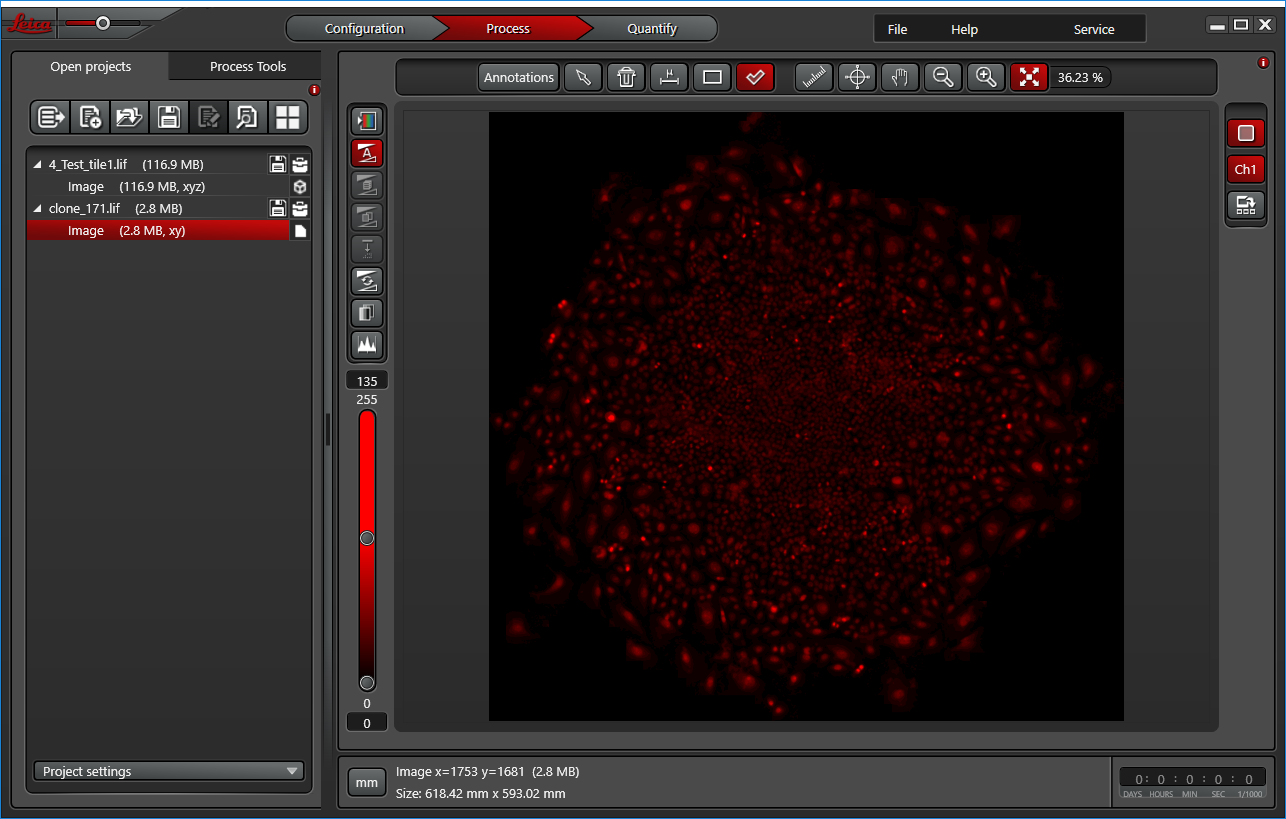 This program uses BIO-FORMATS for importing image files.
BIO-FORMATS: DOI: 10.1083/jcb.201004104 PMID: 20513764 PMCID: PMC2878938
You can redistribute it under the terms of the GNU General Public License.