Convert Leica LIF/XLEF files to Aperio ImageScope SVS and Image Files to Leica LIF (using Bio-Formats)
Convert Large Stitched (Merged) images from Leica LIF to Aperio SVS format.
Convert image files to Leica LIF Format. Multichannel images in 2D, 3D and time are supported.
Convert OME-TIFF files in (sub)folders to Leica LIF.
Convert Operetta Scans to Leica LIF.
This program uses the Matlab Runtime 2019b , the installer wil download the Matlab Runtime automatically, the zipfile contains the CIConvert executable only, so you have to install the Matlab Runtime yourself.
Download Version 3.1:  CIConvertInstaller31.exe or CIConvert31.zip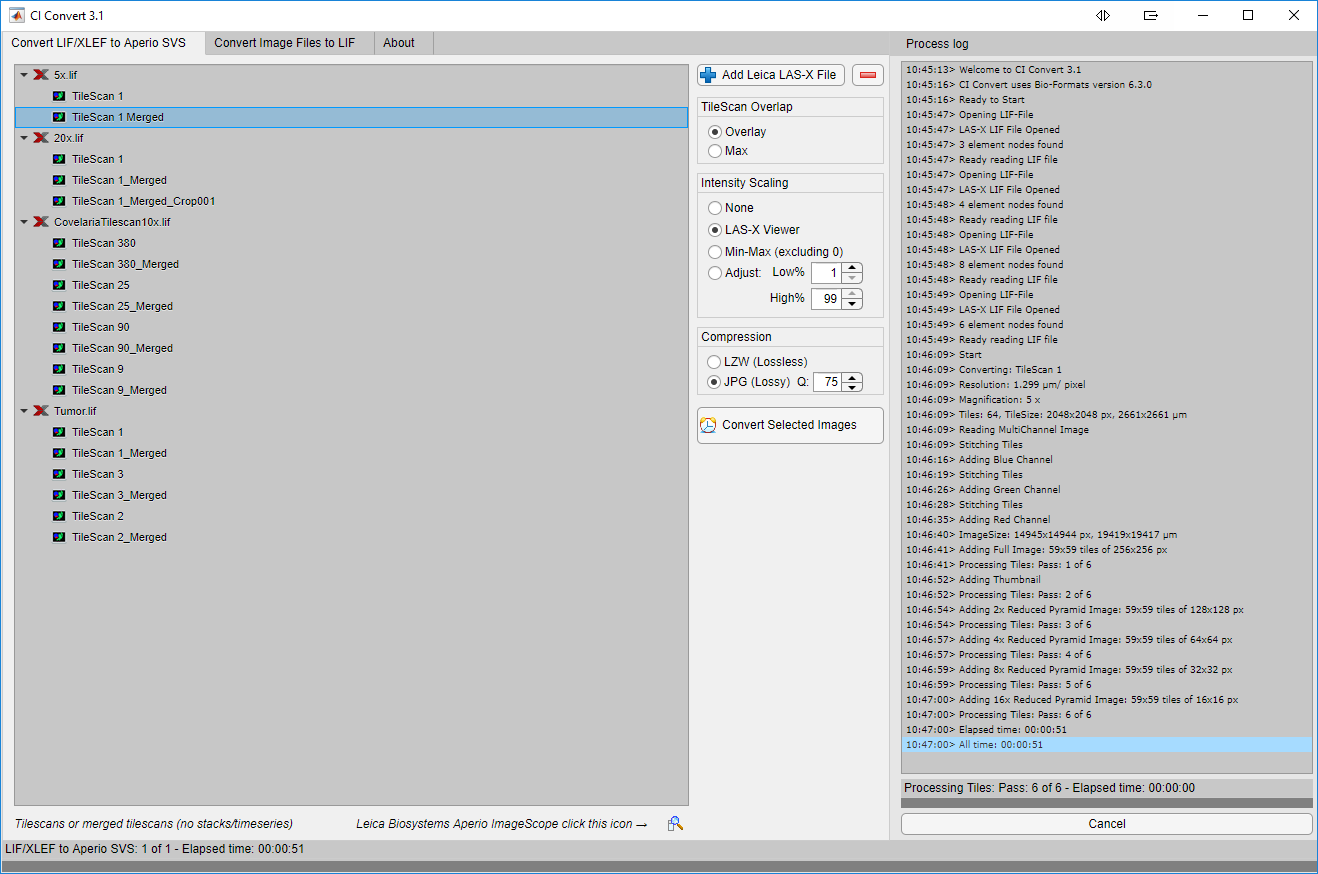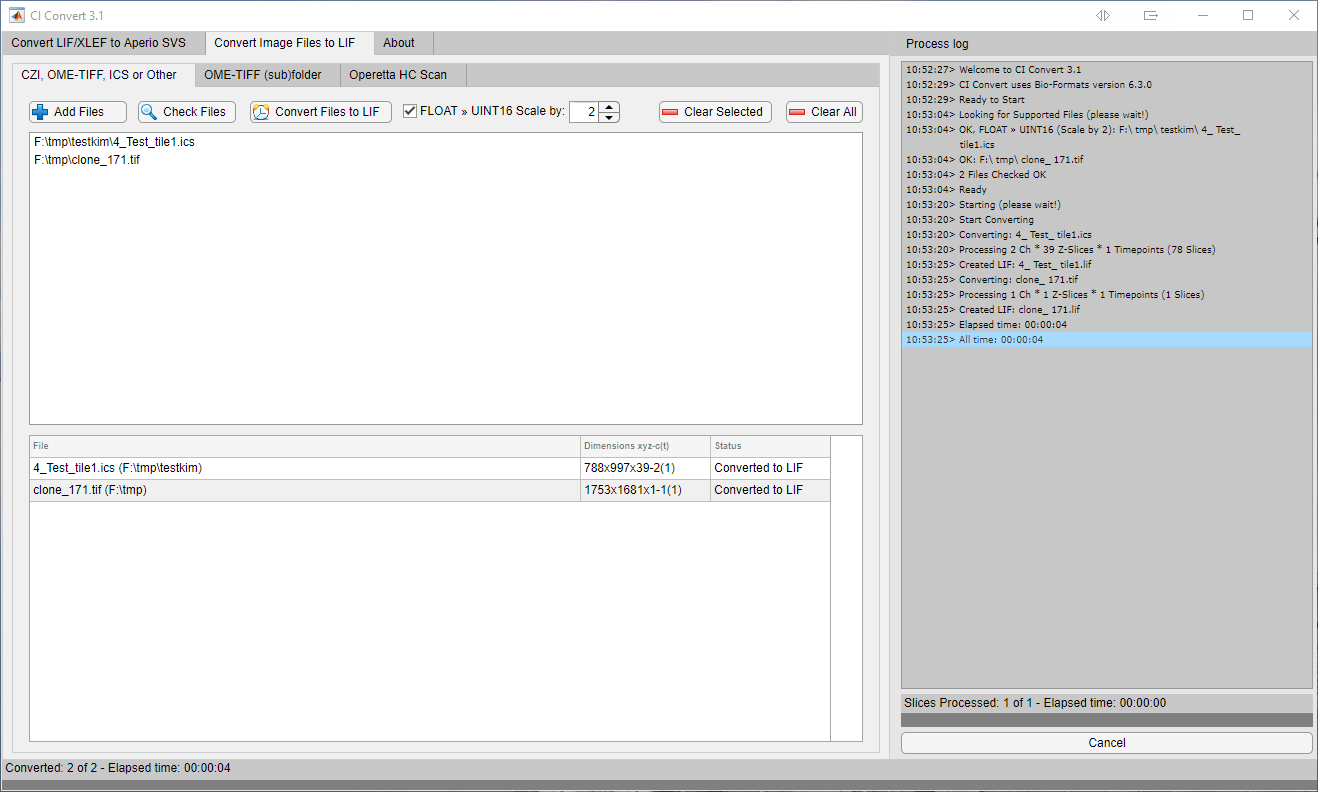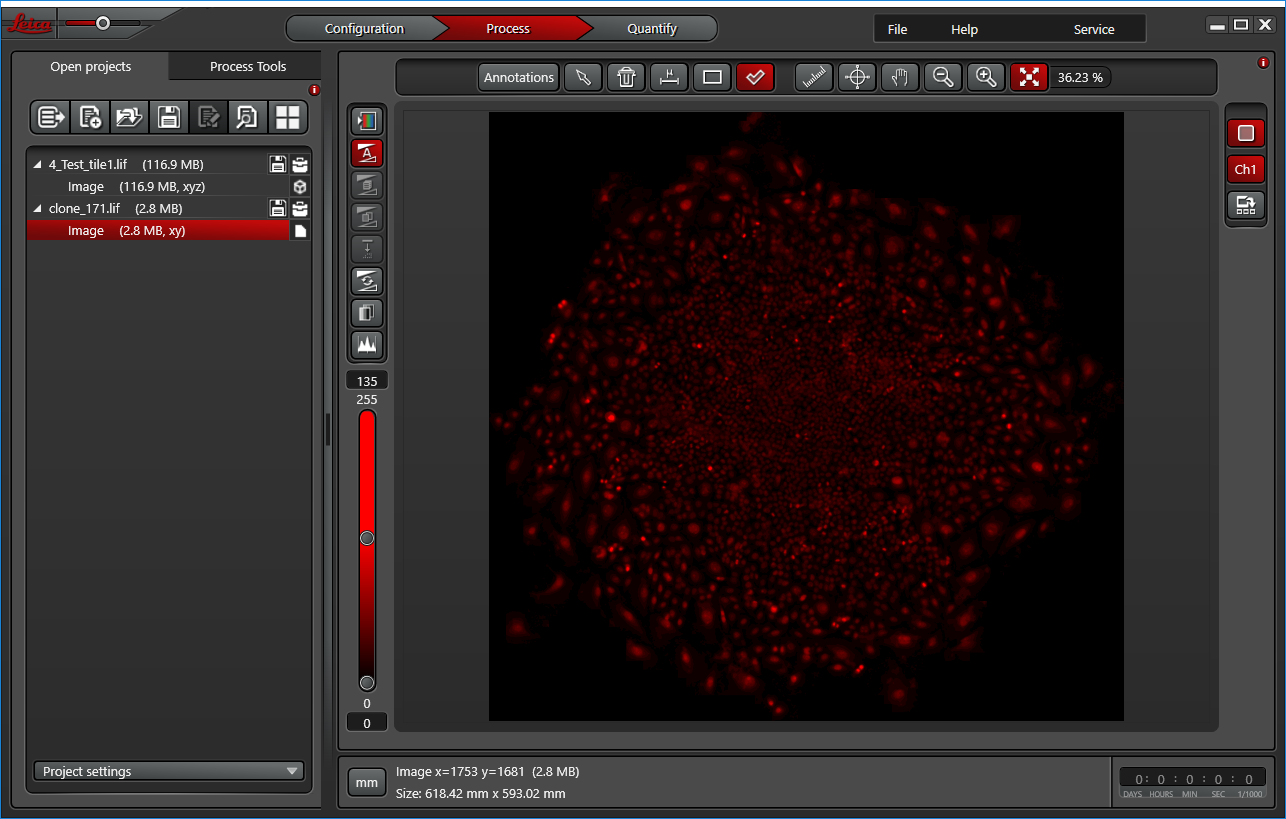 This program uses BIO-FORMATS for importing image files.
BIO-FORMATS: DOI: 10.1083/jcb.201004104 PMID: 20513764 PMCID: PMC2878938
You can redistribute it under the terms of the GNU General Public License.